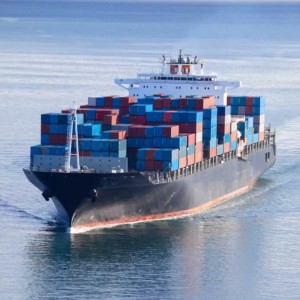 Viking Sea/Air Freight, Inc. was established in 1976 as a Freight Forwarding Services, primarily specializing in customs brokerage and foreign freight forwarding. Patrick Pascarella is a third-generation licensed customs broker preceded by his father and uncle.
Patrick is responsible for supervising, pricing, legal issues, customs, sales, government agency issues, and manages the entire operation. He is approachable and personable to work with.
Patrick's Father, P.J. Pascarella, started the company as an Ocean Freight customs broker at the port of New York/Newark. Since its inception, Viking was started as a sister company to our already established air freight customs brokerage at Kennedy International Airport as at that time it was required that a broker have an office in each port where they were doing business. As a national freight forwarding service, we have a National Permit that allows us to operate at any port because of technological advances and the advent of Remote Location Filing(RLF).
Viking Sea/Air Freight, Inc. has always been a freight forwarder to serve our customers better.
Viking created a drawback entry division to provide specialized and customized service for our clients in 1990. We expanded into the airfreight field in 1994, resulting in our name change to Viking Sea/Air Freight, Inc.
Viking is 36 years old and keeps growing.